Are smartphones the new cigarettes: four reasons why
11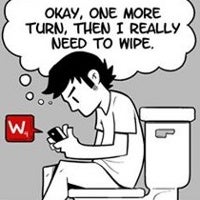 It's not enough to say that smartphones are all the rage nowadays - they're ending up in every pocket not just for necessity but also sometimes for fun, and the fun becomes an addiction and the addiction becomes not so fun... you get it.
Smartphones are almost like cigarettes for four amusing but pretty legitimate reasons. They are:
- super expensive,
- super annoying,
- possibly not so super for our health.
Well, while the first three are definitely true, most studies around the cancerous effects of phone use haven't concluded anything about them really causing cancer, so you can breathe a sigh of relief for the time being. Check out the comic below and most importantly - chime in with your opinion in the comments below.
Are smartphones for us today what cigarettes were before? How do we deal with that?