April Fools' day jokes round-up: here's how the tech giants trolled us this year
10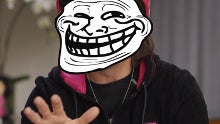 April Fools' day is upon us, and just like every other year, the majority of tech companies and their marketing teams did their best to troll us in the spirit of the holiday. Some succeeded and laughs were shared, but others failed miserably and raised cringy smiles.
This year, most couldn't hold up until April 1 and released their best troll efforts on March 31. Well, we are not complaining at all, as we are always down for a good laugh.
This year, we are pleasantly surprised by the quality of the jokes that are hitting us left and right — some of these certainly took a lot of thought and preparation. One of our favorite CEOs also took part in April Fools' 2016, and we are more than glad he did!
Check out our top picks of April Fools' jokes and gags right below.