April Fool's Day: best jokes round-up
33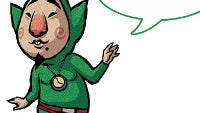 Floating gravity-defying iPhone 5S? A lineup of devices designed for pets? A microwave oven by Nokia? All is possible today as virtually every tech website on the web is trying to fool you. The big ones like Google are not bucking the trend and have come out with even more hilarious videos. Google this year had not one or two, but four video surprises for the most naive ones who forgot to check their calendar.
But it's not just them, the internet is a small madness and we can imagine colleague bloggers and authors giggling over comments or reposts of fake 'breaking stories.'
Let's be honest - we have joined in too in both fooling and being fooled! Let's not get too serious then and just take a look at all the fun the web has to offer today. All below.