Apple's iOS 7 Lightning cable security check hacked by a Chinese firm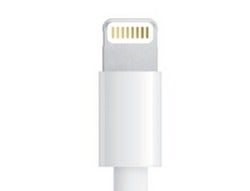 Seems like the folks at the iPhone5Mod are not messing around. Last year, the Chinese firm released a Flash Lightning Dock, which allowed Apple's Lightning cable to be replaced with cheaper vendor versions, which definitely didn't make the latter happy. Now, iPhone5Mod has announced that it has made its way into Apple iOS 7's authentication and will be offering cheaper cables on the market that will be compatible with the new version of the platform.
According to Cyril Chang, who is working at the Chinese firm, in order for Apple to fix that issue it has to change its own Lightning cable hardware, since the cheaper version was made accessible via a hardware crack.