Apple turns 40, FBI iPhone unlock, and Galaxy J3 on AT&T: Weekly news roundup
2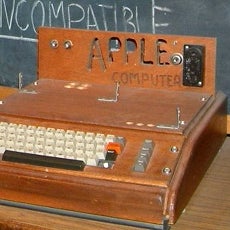 Once again, it's time for our weekly news roundup, for those of you who might have missed the most important events in the world of mobile gear last week due to unforeseen circumstances (although we can't imagine what could be more important than the freshest news on the latest gadgets).
It was a pretty eventful week - Apple turned 40 and started shipping the
iPhone SE
as well as the new
9.7" iPad Pro
for everybody who wants to get one. Plus, FBI says it cracked the San Bernardino terrorist's iPhone all by itself.
Well, maybe with a little help from an Israeli company, but that could potentially open the floodgates for law enforcement to peep into culprits' phones, unless the exploit leaks out and Apple patches it up. Anyways, here are the most notable happenings from the past week for you to check out what you might have missed.