Apple to free released iPhone software from NDA
1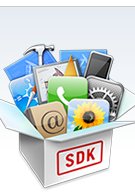 The iPhone software development kit (SDK) is a free download which contains documentation, guides, articles and coding how-to's. While Apple has previously regarded all this material to be its confidential information and subject to a non-disclosure agreement (NDA), the company has decided to drop the NDA in relation to released iPhone software.
While it is tempting to suggest that this isa response to criticism Apple has
recently received
fromdevelopers, it is more likely that the decision was made because theNDA was making it difficult for compliant iPhone developers to publish information about iPhone development - any such information would have to be "scrubbed clean" of material derived from the iPhone SDK, an onerous task since the SDK is the only officially sanctioned way to develop applications for the iPhone.
source:
Apple
via
Pocket lint
, and
Arstechnica