Apple teaming up with Canon for an upcoming product/service?
1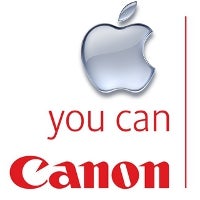 Apple and Canon might soon shake handsover an upcoming partnership expected to yield a new productor service, and one likely guess is the forthcoming 8th version of Apple's Final Cut Pro, according to CanonRumors. Thewebsite has received "a few pieces of information about an upcomingcollaboration between Apple and Canon," but further details arescarce.
AppleInsider has a couple ofsuggestions like a MobileMe Photo Stream, which coincides withApple's plans of a brand-new MobileMe service coming up possibly in April. Cupertino's AirPlay and AirPrint over theair sharing services could also be supported in Canon products in the future. We can think of anumber of ways integrating Apple services into a Canon product (orthe other way around) could benefit both companies, but for the timebeing any analysis is limited to pure speculation. What do you expect out of suchpartnership?
source: CanonRumorsvia AppleInsider