Apple stock drops slightly after iPad event
14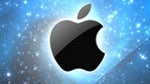 Apple share price dropped slightly after a no-surprise event where the company unveiled the new iPad Air, a new iPad mini with Retina and updates to its Macbook lineup as well as the impressive free version of Mavericks OS X. However tension built up as after the iPad Air unveiling it seemed that the crowd was building up expectation for a "one more thing" moment that never happened.
Investors obviously feel more or less the same as Apple shares dropped slightly in price after the event ended and since then have slowly rebounded so the company's stock now trades at around its initial price.
What is your reaction to this past Apple event - was it more of a solid upgrade or an underwhelmingly expected bunch of announcements? Let us know your take on what's going on at Apple.