Apple releases iOS 4.2.6 update to correct Verizon bug
18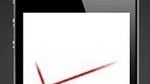 The Apple iPhone 4 finally found its way to Verizon after years of speculation and Apple has already made a software update available due to a few bugs that arose as the data began to flow.
The problem has to do with data consumption reports for users who are taking advantage of the newly added 3G mobile hotspot capabilities. The new iOS 4.2.6 update ensures that the data will be reported correctly, which is especially important given the data cap Verizon has in place.
Just as every other iOS update, all you have to do is plug your device into iTunes and hit update. It will take some time, but that is to be expected. Tell us what you think in the comments below.
source:
Mobile Burn