Apple publishes 2012 Holiday Gift Guide
6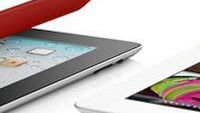 Apple has just released its
2012 Holiday Gift Guide
, made to show and promote its latest iPad mini, iPhone 5, fourth-generation and its basically fully renovated lineup. Along with it, you can discover some fun accessories for each of the products.
Some of the cool things you can buy alongside the newest iDevices are things like the iOS-ready Fender Squire Stratocaster guitar that plays nice with GarageBand, a selection of RC-controlled mini cars and helicopters, and fitness trackers like the Nike+ FuelBand wristband and the FitBit.
While it gives you a good idea of what iOS devices you can buy, we'd also recommend you check out our own
2012 Holiday Gift Guide
where we have only the best gadgets on each carrier and international.
source:
Apple Store Holiday Gift Guide