Apple outs new iPhone XS and XS Max case colors, including Mellow Yellow
1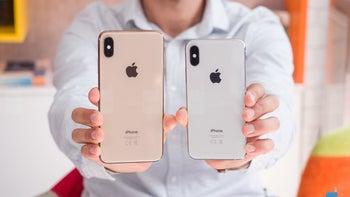 The
official iPhone XS and XS Max case collection
by Apple just got enlarged by a few entrants, as
three new silicone case colors
got introduced to the general public. The fresh hues include Hibiscus, Mellow Yellow, and Pacific Green, but don't ask us exactly how many shades of red you go down on the color chart to get the Hibiscus pastel.
The three new case options cost the same as the other 9 existing colors, at $39 a pop for both the iPhone XS and XS Max. Apple's official wrappers come with a snug fit around all buttons but leave the bottom exposed fro the sake of less bulk.
As typical, soft microfiber clothing lined the interior to prevent abrasions while the external soft-touch finish helps with the traction in your hand. Apple is quick to add that you can keep your wireless charging habits through the case, too.