Apple loses speech recognition patent case
32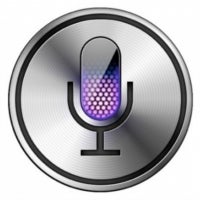 Not so long ago, Shanghai-based Zhizhen Internet Technology
claimed that it holds patent rights to a speech recognition tech
, that seem to have been infringed on by none other but Apple's own Siri. Apple replied in kind, taking Zhizhen and China's State Intellectual Property Office to the Beijing First Intermediate Court, in hopes to receive a ruling that these claims are invalid.
To the Cupertinians' dismay, the court ruled against them this Tuesday, which allows Zhizhen to proceed with it's own rights infingement case against Siri's creators.
Apple claims it's been unaware of Zhizhen's patent at the time it was introducing the famous voice assistant and further argues that they are not using it at all. Their Beijing-based spokeswoman stated that they "remain open to reasonable discussions with Zhizhen". Meanwhile, Apple intends to take the case to the Beijing Higher People's Court. Zhizhen keeps mum on the matter.
source:
Reuters