Apple iPhone sales down 6.2 million in Q2
38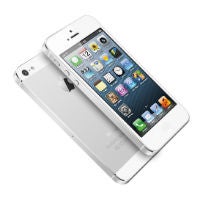 We all know that iPhone sales tend to take a dive in the leadup to a new announcement from Apple, and according to DigiTimes Research, it has happened again. Apparently, compared to Q1 of 2013, Apple's iPhone sales were down by
6.2
million devices in Q2; and, revenue was down pretty big as well.
This past quarter, Apple worked with carriers to offer a number of sales and promotions in an effort to move as many iPhones as possible, because the company obviously knows that sales are going to decline before a new iPhone announcement. Unfortunately, that strategy didn't work well enough, and according to DigiTimes, Apple's revenue from iPhone sales dropped to $18.2 billion.
That's still a pretty big number, but one that is likely to be dwarfed in Q4 this year after Apple
announces
the new iPhone 5S and iPhone 5C next week in San Francisco.