Apple iPhone 5S and 5C components leak as rumors give way to fact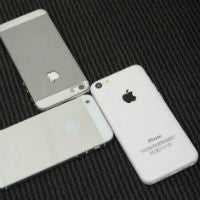 With less than one month to go before the announcement of the new Apple iPhone 5S, we're finally starting to move out of the realm of rumor and into the realm of fact. In that regard, we're getting more leaked shots of some of the iPhone 5S and 5C components, although some are pics we have seen before, and none really show anything all that interesting (to our untrained eyes). If you guys spot something, let us know.
The images come courtesy of Sonny Dickson, and while the post is labeled as images of the components for the iPhone 5S and 5C, it should be noted that most of the images are labeled as 5S components, and none specifically carry the 5C tag. That may just be because these components are used in both, but we can't say for sure.