Apple iPhone 5 slides below Android phones on all carriers in latest Consumer Reports ratings
56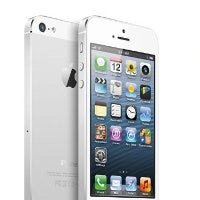 The
Apple iPhone 5
is enjoying good sales in the United States, and we'll see just how good in a couple of weeks when Apple releases its quarterly financials, but the latest stats by Consumer Reports show a troubling trend.
The iPhone 5 is down below top Androids on all major U.S. carriers. With devices like the quad-core
LG Optimus G
and the
Samsung Galaxy S III
, the ranking of the iPhone 5 has fallen behind as it seems the phone cannot catch up.
What's worse, the iPhone 5 could not even make it in the top three phones on Verizon Wireless where the
Motorola Droid RAZR MAXX HD
,
MAXX
and the Samsung Galaxy S III held the top spots.
The ranking below gives no explanation of the technique used to rank the devices, though, but the results seem pretty self-explanatory. Take a look below.
source:
Business Insider