Apple iPhone 4 doubles the operating memory of its predecessor to 512MB
24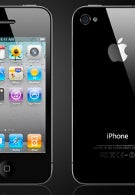 Apple's hardware is usually integrated tightly with its own software, and optimized accordingly, so Steve Jobs rarely talks CPU speeds, RAM and other geekdom. He prefers to focus on the overall experience of using Apple's products and we can't blame him for that, it's one of the best there are.
Nonetheless it was made clear in developers sessions during the WWDC 2010 that the
iPhone 4
will ship with twice the memory of
the 3GS
or
the iPad
. It makes sense to expand the RAM, since the new version of Apple's mobile operating system, iOS 4, will ship with multitasking capabilities, which will undoubtedly require more memory.
Apple iPhone 4 Specifications
source:
Circuit Breaker
via
CNET Asia