Apple iPad mini parody hits the web
19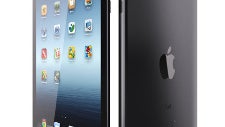 The
Apple iPad mini
pre-orders are already sold out with shipping dates pushed into two-week territory, but with this being an Apple device and so similar to previous iPads in terms of specs, we just saw it coming. Yes, it's an iPad mini parody featuring the whole (fake) Apple team taking turns speaking about the 7.9-inch tablet.
Of course, with the iPad mini lacking the Retina display and the powerful processor of Apple's latest gadgets, the comedians had a fertile ground for their sketch.
See how well they did in the video below, and do let us know what you think about Apple's new tablet.
source:
ooJLEoo