Apple clearing out original iPads – as low as $299
21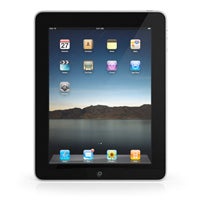 The Apple certified refurbished store has been filling up with O.G. iPads that Apple is looking to move. The stock does fluctuate because it is the refurbished stock, but all original iPads have been marked down $100 making the original Wi-Fi 16GB model a mere $299.
While that may not seem like a huge discount at first glance, it is 25% off and, remember, Apple is the company whose idea of a Black Friday sale is
a whole $41 off a $500 iPad
. Also, Apple refurbished products come in new shells and carry the same 1-year warranty that a new product gets, so if you're looking to get into your first iPad on the cheap, it's a decent deal.
source:
Apple