Apple bringing 500 jobs to Europe
5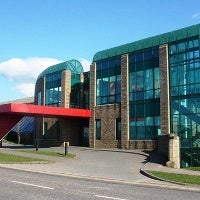 In some good news for the ailing European economy, and a step that shows how quickly Apple is expanding on the Old Continent, Apple announced it's
bringing 500 new jobs
to second-largest Irish city of Cork.
The growth will happen over the next 18 months, and will grow the current number of Apple employees at Cork from 2,800 currently.
An Apple spokesperson explained that the new openings will
"support our growing business across Europe."
Cork provides distribution, supply chain management and back office functions for Apple, and it's not clear whether this job hike will expand its functions or not.
Despite its hard economic situation, Ireland has been successful at attracting Google and Facebook with its low corporate tax rates, and the presence of native English-speaking population within the EU helped as well.