Apple announces winners of 2013 Design Awards
19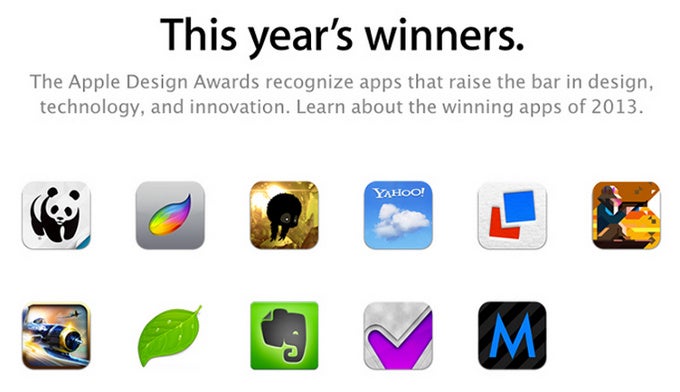 Apple has just announced its app Design Award Winners at WWDC 2013 and these will definitely become a gold standard in iOS development.
Apple recognizes apps that in this last year showed "technical excellence, innovation and outstanding design."
Nine applications got the prestigious award and an additional two won Apple's student award.
The awards event took place right after Apple's big keynote that brought us a brand new iOS 7. Take a look at the 2013 Apple Design Award winners right below.
source:
Apple