Apple announces Apple Design Award winners at WWDC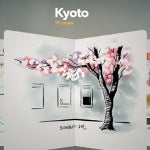 This year's WWDC wasn't just about the new MacBooks, Mountain Lion and iOS 6 - it also brought us the winners of the Apple Design Awards. The awards highlight those app that have a top notch design, tightly intertwined with the functionality of the app itself.
The apps were separated in different categories, so you could see the best designed apps for iPhone, iPad, Mac and also Apple awards student designs.