Apple allows users to purchase iPhone 3G online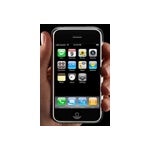 Though not without strings attached, the company is allowing users to purchase the iPhone 3G via its website, and select the AT&T plan and necessary features from the comfort of a home computer. It sounds easy, however the caveat is that the customer must come into an Apple retail store to pick up the device and have it activated. In a move that's sure to irritate those waiting in line during the holiday season (and perhaps those that spent long hours in line on the launch day), online buyers can walk right in, pick up their device, and have the Apple representative "help you personalize your new iPhone 3G, make calls, browse the web, receive email, and more."
Though it isn't a full home-based activation like the original iPhone, it may be nice as the busy buying season approaches.
Source:
Apple
via
Engadget Mobile