Apple abandoning their embedded sim card idea for the iPhone?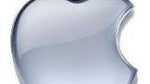 Apple's idea for making an embedded sim card that could be flashed to work on various networks wasn't well received and this rejection could have led to Apple abandoning this idea altogether.
An embedded sim card would have made switching carriers as simple as updating your firmware and registering for service with another network. In Europe this would be great, but in the US options would be limited as two of the three largest mobile carriers (Sprint and Verizon) don't even use GSM technology. Lack of sim card support would mean lack of iPhone compatibility (although CDMA sim cards are possible, albeit unlikely).
So Apple's plan to embed sim cards appears to have already been squashed. Tell us what you think in the comments below.
source:
Into Mobile
Recommended Stories