Apple Stores are now trademarked
33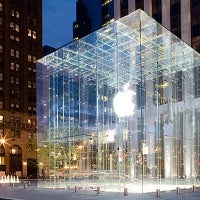 Apple Stores are easy to recognize - the big glass facade, rectangular solid wood tables, recessed lighting, but Cupertino has failed to patent this design with the U.S. This changes now, after Apple submitted a 122-page document explaining in great detail why the layout of its retail stores is unique.
Previously, Apple's application was turned down because the designs were not described as "inherently distinctive."
Interestingly, while Apple couldn't secure a patent on its retail store design earlier, it did have a patent on the signature glass staircase.
It might seem controversial to patent a store layout, but if there was one store that many tech companies would try to mimic that would definitely be the Apple Store. It's also quite telling that Microsoft has asked for a time extension on that patent to stand against it.
source:
USPTO