Apple Store staff to get the most popular iOS apps for free this holiday season
14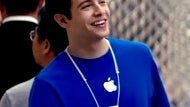 Internal sources from Apple's retail store business are revealing that a new perk is heading their way from Cupertino. After introducing things like
project Blue Sky
, allowing employees to work on their own pet projects on the company's time, and the gift matching program, now freebies are reportedly being prepped outright.
The App Discovery program allegedly sets aside a curated section of the App Store, where retail employees can log in, and download the most popular paid apps for free.
It is not yet clear from the numerous report on this new free iOS apps program for Apple's retail staff, whether it will be a permanent gig, or stay in place only for the holidays.