Angry Birds price slashed to $0.99 on Windows Phone, 6 other titles join in promo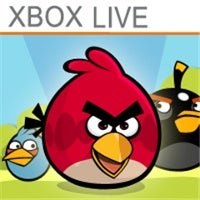 Windows Phone has already a year and a half and 80,000 apps behind it, but one thing strikes us most when we look at its Marketplace catalog - the prices. Some of the most popular titles you're probably used to like Angry Birds cost much more.
On Android Angry Birds is ad-sponsored and free, but on iOS you need to pay a dollar. On Windows Phone? Three dollars. Up until now that is - Microsoft takes action and slashes the prices of seven popular titles including the Birds and that's more than welcome.
Check out the titles below, all priced at $0.99 and let us know which ones you like best: