Angry Birds for Android hits unprecedented milestone
23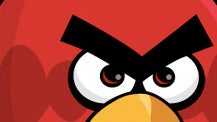 Angry Birds, that insanely addictive and popular game hit the Android Market on Friday. The application hit a milestone quickly, as it was downloaded over 1 million times…in one day.
Other applications can boast that they have been downloaded over a million times, but none can even compare to the one-day accomplishment. The game has been a hit on several platforms in numerous countries around the globe.
When the lite version of the game was released on Android, many users were disappointed. That disappointment led to the frenzy that was Friday, as servers crashed trying to meet the heavy demands.
So for those of you who have played Angry Birds; are you addicted? Tell us what you think in the comments below.
source:
Into Mobile