Angry Birds Seasons confirmed for Easter update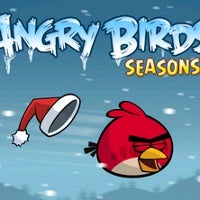 Angry Birds Seasons was the firstoffspring of the ever entertaining feathered action game and now, ridinghigh the infuriated bird wave, Rovio confirmed in a tweet that anEaster edition of the game is to hit app stores in the very nearfuture as scheduled.
Easter falls on April 24th,but our guess would be that the game is to come out even earlier.Will we have our favorite birdies launched on bunnies or yet worsebunny-clad pigs? We can only guess, but what we know for sure isthat the original version of Angry Birds along with Angry Birds Riowill receive updates in May. Now you have three more reasons to delayyour withdrawal from gaming (if you've ever planned it), don't you?
source: Rovio (Twitter)