Android Market finally getting PayPal checkouts?
1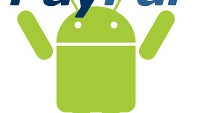 The bumpy road to PayPal payments on the Android Market started with rumors as early as last year, but up until then nothing has changed. Actually, more has worsened with PayPal accusing Google of stealing trade secrets with Google Wallet.
But now what appears to be first signs of upcoming integration of PayPal checkouts in Google's Android Market have surfaced. The details have been uncovered in the source code of an upcoming update to the Market bringing its version count to 3.3.11.
In the screenshot below you can see for yourself that the code contains multiple references to PayPal. Now, this would end a long wait for Android users, but we'd have to mention that Google hasn't officially confirmed anything, so it's far from being 100% certain. It is likely, though, so here's to hoping.