Amazon's own game studio releases its first game for Android and iOS
7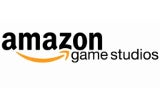 The first game of Amazon's very own game studio is called Air Patriots and can now be downloaded from the Google Play Store, the Amazon Appstore and Apple's App Store for free.
Air Patriots is a strange kind of a tower defense game, where instead of building towers, you counterattack the attacking forces with a fleet of planes. Actually, the game is a weird kind of fusion between tower defense and Flight Control, where you draw movement lines for your planes and watch them wreck havoc upon the attacking forces. There's a total of 7 different levels (or settings), each with three difficulty settings and a "Survival" mode which continues indefinitely.
We tried the game and have to say that it's quite fun, especially if you happen to be a fan of the Flight Control-type games.
Download Air Patriots for
Android
|
iOS