Amazon rumor roundup: Tablets and phones and E-readers, oh my!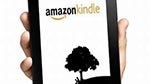 We're just a couple of hours out now from Amazon's big press event, and we wanted to provide you with a roundup of what to expect from "the other Big A" when the lights go up later today. Some things seem certain – we've heard rumors about Amazon's new Fire models for months, and last night Amazon showed a glimpse of one tablet and a backlit E-reader off in a new advertisement.
Others seem possible, but more tenuous. Will Amazon talk about their upcoming phone or won't they? And will they launch both (all?) Kindle Fire models, or are they saving something for later in the year? Join us as we break down the rumors and assess how likely they are to pan out tonight.