Amazon promo brings back 2012's greatest "Free App of the Day" hits for... free
8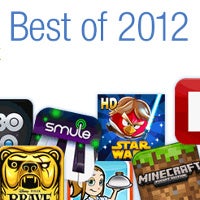 Amazon's "Free App of the Day" feature where each day one premium Android app gets discounted to the sweet price of zero is one of the reasons why we appreciate having third-party app stores on Android. And now, as the year comes to a close, Amazon is recapping it all with a selection of the greatest hits from those discounted free daily apps, once again slashing prices on the most popular titles to free.
Apps you can download for zero dollars include OfficeSuite Professional 6, TuneIn Radio Pro and others. And that works out to some great savings as the OfficeSuite for example usually sells for $15.
Hit the source link for all the free titles or check out the slideshow right below.
source:
Amazon Appstore