AlphaRevX breaks the HTC Sensation for a full unlocked bootloader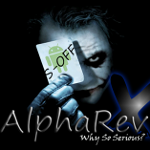 Even though HTC has said it will put out software updates to unlock device bootloaders starting in August, that isn't soon enough for the Android mod community. AlphaRevX, the team behind many HTC root/unlock methods, has now cracked the HTC Sensation allowing for a permanent unlock solution.
The method hasn't been released yet, but the AlphaRevX team is reputable, so their video proof is good enough for us. As you can see in the video the team has gotten full S-Off on the Sensation meaning a permanent unlock, which will lead to root access, flashing custom kernels, and custom ROMs, and full NAND backup/restore. We'll have more when the release is made public.