Alleged FirefoxOS 2.0 screenshots show thoroughly revamped user interface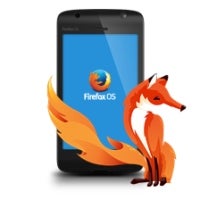 Chinese developers have leakedscreenshots of Firefox OS 2.0, showing a thoroughly revamped lookthat's reminiscent of both Android (and the so-called Project Hera)and Apple's iOS 7 (especially the lock-screen). The latest available version ofFirefox OS is 1.3, while developers are working with a preview ofversion 1.4, so if these shots really are from v2, then that's quitethe version jump!
Sadly, we couldn't find any moreinformation about the leaks or other details around them. Thesescreenshots and their debatable authenticity are all we have for now.Hopefully, we'll get to know more about where Mozilla is going withits mobile operating system. This UI really good, and having a well-crafted user experience on entry-level (and otherwise cheap) handsets is quite enticing.
Firefox OS 2.0 - New UI?
source: MyDrivers.com (Translated) via G For Games (Thanks for the tip!)