All new Twitter app arrives to Nokia Series 40 devices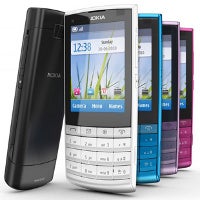 A
brand new Twitter app
has just arrived to Nokia's Series 40 devices and it promises smartphone-like functionality to Nokia's feature phones. Nokia is selling much less smartphones nowadays, so it's hugely dependent on its feature phones to keep it afloat while it's transitioning, and this app here is key to that as more and more people get on Twitter.
It looks okay, with the @Connect feature to see mentions and #Discover to find new tweets both on board.
Otherwise, it's a pretty standard Twitter experience and you might even get to send a couple of tweets if your Series 40 device has a QWERTY keyboard, otherwise we imaging it'd be a bit too time consuming typing out even just 140 characters on a T9 keyboard.
source:
Nokia Conversations