After all, it turned out Apple didn't purchase Wi-Gear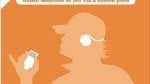 It seems that when one source of information gets it wrong, the whole mobile industry follows suit.
Contrary to the information
that emerged yesterday, Apple didn't actually purchase Wi-Gear. We told you that Wi-Gear closed operations, which is a fact, but as it turned out, the company wasn't bought by Apple at all. Rather, Wi-Gear simply went out of business and its co-founder was subsequently hired by Apple.
Wi-Gear CEO Mark Pundsack commented on the reports that the company was purchased by Apple with the words
"I wish"
. As you know from our previous article, Wi-Gear was the producer of the Apple-only A2DP stereo headphones iMuffs.
It's still unclear what influence Michael Kim, the co-founder of Wi-Gear who now works as a Bluetooth engineer at Apple, will have on his new employer, but we would be quite glad if Apple starts to create Bluetooth headphones in the future.
source:
Macworld
Recommended Stories