AT&T to offer incentives to those cutting back on data use?
This article contains unofficial information.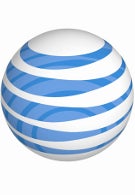 Recently we
reported
that AT&T Wireless CEO and President Ralph de la Vega suggested that the carrier might raise prices for those 3% of its customers that are using 40% of the bandwidth. Today's Wall Street Journal reports that AT&T is now thinking about offering incentives to those datahogs to try to get them to take things down a notch or two. Will this end up like the Opec Oil Embargo of the mid 70's? Will AT&T use odd and even zip code numbers to determine who can browse the web on any given day? Can the carrier even develop an incentive plan that would slow down the usage of data intensive applications? What would your carrier need to offer you to make you power down your handset?
source:
WSJ
via
BGR