AT&T to credit $100 on each Nexus 7 with data plan till Valentine's Day, 'cause it loves you
6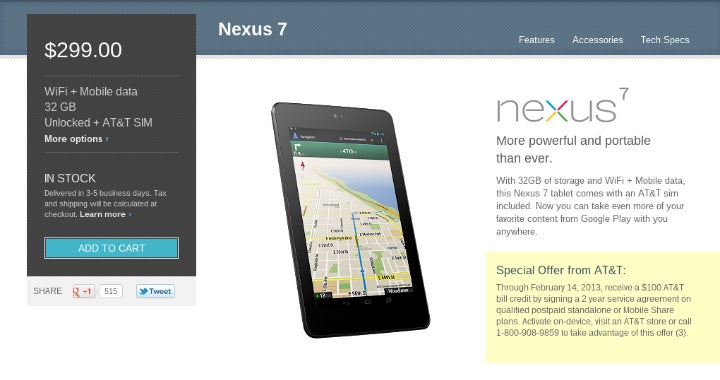 AT&T is letting you actually gain back money on the
Nexus 7
with a deal that will credit your monthly charges with $100, provided that you subscribe for monthly data plans along with Google's venerable tablet.
Essentially you end up with a 32 GB Nexus 7 for two Benjamins instead of three, but have to either add the tablet to an existing Mobile Share plan, or signup for a new postpaid data subscription.
Not that cheap in the end, as you'll be shackled for two years, but if you were going to do it anyway, this is a good deal, and will run through February 14, that's how much AT&T loves you.