AT&T teams up with Zynga on customized social gaming experience for its subscribers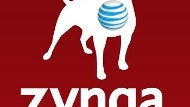 The social gaming juggernaut Zynga, which is behind the most popular game ever
Farmville
, is partnering with AT&T to bring the latest titles to its wireless subscribers.
There will be a dedicated space for Zynga's games in AT&T's section of Android Market, where tailored content will be made available, as well as free game credits, for example. The social gaming developer's titles will be promoted at AT&T-sponsored events, and overall, it seems as quite the deep collaboration.
It goes as far as Zynga and AT&T aiming to optimize the games for better battery life, and the carrier tweaking its network settings to ensure more fluid multiplayer experience. The financial terms of the partnership were not disclosed, but this is Zynga's first score of that nature with a wireless network provider like AT&T.
via
Electronista
Recommended Stories