AT&T shows off the HTC Inspire 4G in less than a minute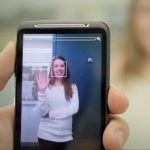 The HTC Inspire 4G doesn't have all the dual-core hypearound it, but nevertheless it is a great phone, especially for that sweet price of $99. And now AT&T shows itsperformance and main features in under a minute in the latest ad forthe Inspire 4G.
So while most of you know about the 1GHz Snapdragon processor that powers the Inspire 4G, the realperformance is what matters and it seems the phone runs prettysmoothly. The 4.3 inch smartphone has support for AT&T's HSPA+speeds and weighs just under 6 ounces. And if you think dual-core isnot all that important for your daily use, you might want to checkout the full capabilities of the phone on its dedicated webpage overat AT&T. Check it out at the source below!
source: ShareATT(YouTube) and HTC Inspire 4G at AT&T