AT&T responds and clarifies their upcoming Windows Phone 7 launch
2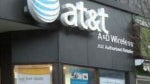 Although it was made well known that AT&T would not be offering any
pre-orders for their line of upcoming Windows Phone 7 smartphones,
there was a little bit of confusion surrounding the availability of WP7 handsets online.
Apparently an AT&T store manager posted a Twitter message with some wrong information yesterday saying that devices would only be available in AT&T retail stores; and not online. However, AT&T quickly responded to the matter and issued a statement saying that the "information is not accurate about sales only in stores."
However, they quickly reconfirmed that customers who are interested in any of the upcoming handsets won't be able to pre-order them – so it'll be a first come, first served basis. So if you manage to get up early enough on November 8th, you just might still have the opportunity to purchase a handset online.
source:
Phonescoop
Recommended Stories