AT&T lights up its 4G LTE network in 11 more markets
16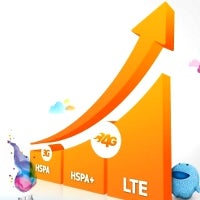 AT&T's 4G LTE network is now live in the New York City metro area, Austin, Chapel Hill, Los Angeles, Oakland, Orlando, Phoenix, Raleigh, San Diego, San Francisco and San Jose.
So far we had 15 areas with 4G LTE coverage from the carrier: Athens, Ga.; Atlanta; Baltimore; Boston; Charlotte; Chicago; Dallas-Fort Worth; Houston; Indianapolis; Kansas City; Las Vegas; Oklahoma City; San Antonio; San Juan, Puerto Rico; and Washington, D.C. The 11 new markets make AT&T 4G LTE available in a total of 26 markets, covering 74 million consumers.
John Stankey, President and Chief Executive Officer of AT&T's Business Solutions, commented:
We're building a 4G LTE network that's blazing fast, and we offer dual layers of 4G technologies to provide customers with a more consistent speed experience. Our network, together with our unsurpassed 4G device portfolio and innovative applications, will give our customers an industry-leading mobile broadband experience.