AT&T launches LTE in 5 more markets
10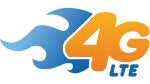 Yesterday, PCMag released its annual ratings of the 4 major wireless carriers in the U.S. and found that
AT&T had the fastest and most reliable
LTE service in the country (for anyone not living in a rural area); and today, AT&T has announced that it is expanding its LTE footprint to 5 new markets around the country.
AT&T still doesn't cover as much ground as Verizon (which is why it lost in the rural areas), but it does cover over 300 markets around the country at this point, and more than 292 million people, which is pretty solid considering estimates say that there are only 314 million people in the U.S.
The newest markets lit up by AT&T's LTE network are: Tri-Cities, Washington; Brownsville, Texas; Gallup, New Mexico; Tuscaloosa, Alabama; and Florence, Alabama.
Recommended Stories