AT&T gets slim Samsung A727 and A717
3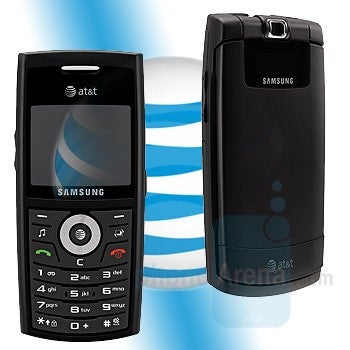 Samsung A727 and A717
We got the first official photos of Samsung's slim SGH-A727 and SGH-A717 with the AT&T logo over them. They are respectively candybar and clamshell but both are slim for their form factor.
Measuring just 8.9mm in thickness, the A727 is one of the slimmest HSDPA capable phones. Among its features we can notice microSD memory slot, 1.9" 220x176 pixels display and Stereo Bluetooth Audio support. Its camera is only 1.3-megapixel though.
The clamshell A717 is very similar to the M610 which Sprint PCS offers. In the 12.9mm thick body it packs 2.3 inches QVGA internal display, 2-megapixel camera and microSD slot. Just like the A727, this one is also a HSDPA phone.
Thank you Tuolumne.