AT&T details 2008 phone lineup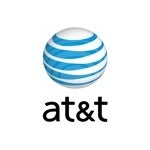 The folks over at Boy Genius Report have snagged an official AT&T document dated September 17th, and it contains some important release dates for phones that we've been waiting for. The following phones have launch dates:
BlackBerry Pearl in pink: October 2nd

Motorola V9x (black version of the V9 with GPS): October 2nd
Pantech C740 in red, navy, and green: October 14th
BlackBerry 8320 in "navy" color: October 21st
Samsung Mirage i907: October 21st
HTC Fuze will launch on October 23nd
Nokia 6650 in red and silver: October 23rd
Regular BlackBerry Curve and Palm Treo 680 are discontinued
Now for the bad news. According to the document, the BlackBerry Bold has been pushed back
yet again
to November, and no reason has been cited. Believe us, we feel your pain.
Source:
BGR