AT&T announces 'Screen Pack' video on-demand service
2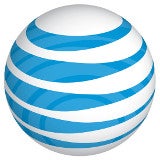 The carriers these days, they want to be part of everything. And today, AT&T reaffirmed the truth of this statement by announcing its new service - Screen Pack. Screen Pack is a video on-demand service available to U-verse customers for $5 a month. It can be accessed from U-verse TV, uverse.com, as well as the U-verse apps.
Users who like the idea of an AT&T-powered video on-demand service may want to try it out now, as it will be in a period of free preview from today until January 13.
It isn't know exactly how big the catalog of movies will be, but we're hearing that it'll start with a solid number of classics, and will build on from there as time goes on. If you wish to take advantage of the new service, you can order it through U-verse TV channel 9910.
source:
AT&T