AT&T Wireless is on track to deploy UMTS network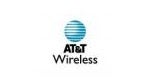 AT&T Wireless will deploy UMTS network to give customers access to 3G wireless services later this year. Motorola, NEC and Nokia will deliver handsets for use on its 3G UMTS network. The new camera phones will offer features, including messaging services, games, WAP 2.0 xHTML, JAVA, video applications, such as capture, download and playback. Some phones will offer international voice roaming, an MP3 Player and video streaming. Testing of the handsets is already underway and the UMTS network equipment purchased from Ericsson and Nortel is deployed in hundreds of cell sites in each of the target markets.
The devices that support UMTS network will be commercially available in San Francisco, Seattle and two other markets later this year.