AOL launching an iPad magazine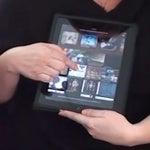 The iPad kicked it all off for tabletsand now magazines and all sorts of publications are releasing theiriPad versions. What makes this different is the company behind it –AOL. "The magazine that reads you" isthe tag line for the new publication called Edition. It promises to be a social media, somewhat like Flipboard,which uses your interests to display relevant content.
Much like a news aggregator, the newmagazine will grab personalized stories to keep you reading only whatis interesting to you. You can also rate different topics and Editionwill do the rest of the magic of pulling relevant content. The ideais just as good as the video teaser, so check out the making of "themagazine that reads you" tag line and let us know if that'ssomething you'd like reading.
source: Business Insider