A smartphone "Kill Switch" now mandatory for South Korea
21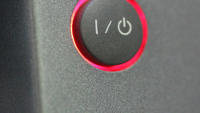 As a counter-measure to smartphone theft, the South Korean Ministry of Science, ICT and Future Planning has introduced a new act which will force domestic manufacturers, such as Samsung, LG and Pantech, to include a "kill switch" of sorts in all smartphones targeted at the nation's market.
The kill switch is supposed to allow victims to remotely disable their device completely, which will hopefully serve as a deterrent. The new act has been live for a week now, and will remain in force until the second quarter of 2014, at which point, we guess, the South Korean government will go ahead and try to assess its effectiveness and whether it's worth going forward with it.
While Pantech has been incorporating the new function since February, both Samsung and LG will be forced to alter their manufacturing process to include the now mandatory switch.