A pack of iOS games currently going for free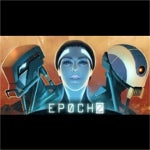 We've reached another Wednesday, which means that the stress from the start of the week should be fading out and it's time to kick back a bit and try to sneak-in a game or two on our mobile device. Just need to get some fresh games, right?
We managed to find some engaging iOS games that have dropped to the price of $0.00 for an unknown period. Check out all 10 in the slideshow below and let us know which ones you tried out and how you liked them.